Mold, Mold & More Mold!
1/8/2019 (Permalink)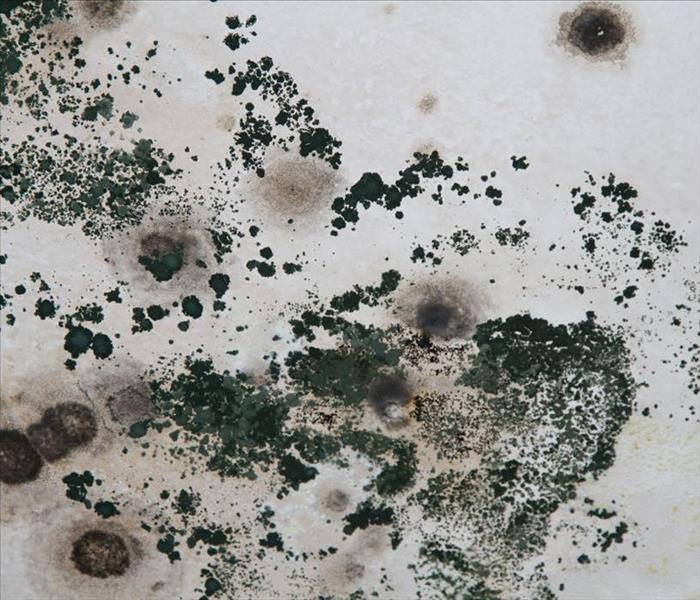 Mold is everywhere.
No, that is not an exaggeration. Spores of mold are microscopic entities floating in the air which can enter your home or business through a cracked window, open door, AC/heating systems and possibly on your pet.
These facts are not meant to scare you. Not all molds are dangerous and it is important to understand that mold can be present without causing harm. Mold remediation is useful for those who are prone to allergies or when discovered in a heavily populated building such as a school.
There are, however, certain types of mold that must be removed immediately.
Toxic Black Mold also emits an indistinguishable, fowl smell that will lead you right to its location.
Due to the potential dangers toxic black mold poses, it is important to begin the remediation process quickly. SERVPRO follows a strict process to effectively remove mold from an affected area.
The process:
Mold Containment-the affected area is sealed shut as to not release spores
Air Filtration-cleaning the air of spores
Removing Mold and Mold-Infested Materials-some materials must be thrown away
Cleaning Contents and Belongings
HEPA processes -used to remove mold/mold spores, clean and seal.
For more about our mold remediation process and about mold in general, visit our mold page.
Content & picture by:https://www.oldhouseonline.com/repairs-and-how-to/mitigating-mold