About SERVPRO of Doylestown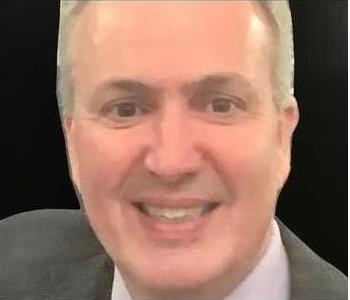 Andreo DiPrinzio
Owners of SERVPRO of Doylestown
SERVPRO of Doylestown is proudly celebrating 20 years serving Doylestown and the surrounding communities.

SERVPRO of Doylestown understands the stress and worry that comes with a fire or water damage and the disruption it causes your life and home or business. Our goal is to help minimize the interruption to your life and quickly make it "Like it never even happened."

SERVPRO of Doylestown specializes in the cleanup and restoration of residential and commercial property after a fire, smoke or water damage. SERVPRO of Doylestown can also mitigate mold and mildew from your home or business.

Our staff is highly trained in property damage restoration. From initial and ongoing training at SERVPRO's corporate training facility to regular IICRC-industry certification, rest assured our staff is equipped with the knowledge to restore your property. With a nationwide system of qualified franchises, no damage is too large or too small for SERVPRO of Doylestown.

If you would like to schedule service for your home or business, please call today! We are available 24/7/365 at 215-348-7755.

Serving you since 1967, SERVPRO is the cleaning and restoration brand you know and trust.

The SERVPRO Story:

Ted and Doris Isaacson launched SERVPRO in 1967 as a painting business in Sacramento, Calif. With a background in cleaning and restoration, however, Ted and Doris soon transformed the company into a franchisor of cleanup and restoration specialists. After selling its first Franchise in 1969, SERVPRO continued to grow, acquiring the Bristol-Myers Domesticare Division and its 175 Franchises in 1979. SERVPRO relocated the corporate headquarters from Sacramento to Gallatin, TN, in 1988 in a strategic move to place itself within 600 miles of 50% of the U.S. population.

At the time of the relocation, the SERVPRO System consisted of 647 Franchises. SERVPRO Corporate quickly became a key contributor in its community, and in 1991 the Nashville Business Journal named SERVPRO the Small Business of the Year. In the meantime the company continued its impressive growth, selling the 1,000th Franchise in 2000. In 2005, SERVPRO moved to a 140,000 square-foot, state-of-the-art facility in Gallatin to provide more room for expansion.

More than 1,650 Franchises are operating nationwide, and SERVPRO continues to grow. The need for experienced, trained and professional cleanup and restoration experts is recession resistant, and the growth potential inside of a proven system presents an opportunity for prospective Franchisees. With a proud history, a successful present and a bright future, SERVPRO will press on toward becoming the premier cleaning and restoration company in the world.
Insurance and Payment Information
For a stress free claims process, SERVPRO works with your insurance to help manage the insurance process and paperwork.
We also accept the following credit cards for your convenience:



Certifications
AMRT - Applied Microbial Remediation Technician
ASD - Applied Structural Drying Technician
CCT - Carpet Cleaning Technician
CDS - Commercial Drying Specialist
FSRT - Fire & Smoke Damage Restoration Technician
HST - Health and safety Technician
IICRC Certified Firm
JTC - Journeyman Textile Cleaner
MSR - Master Fire & Smoke Restorer
OCT - Odor Control Technician
RCT - Rug Cleaning Technician
RRRP - Lead-Based Paint Activities and Renovation
RRT - Carpet Repair & Reinstallation Technician
UFT - Upholstery & Fabric Cleaning Technician
WRT - Water Damage Restoration Technician
Awards
2013 - SERVPRO 2013 Millionaire's Bronze Award
2014 - SERVPRO 2014 Millionaire's Gold Award
2015 - SERVPRO 2015 Millionaire's Gold Award