About SERVPRO of Doylestown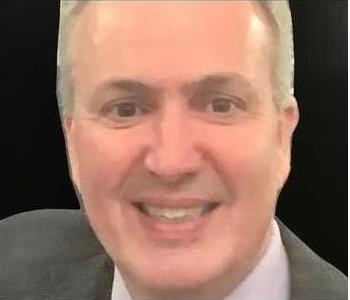 Andreo DiPrinzio
Owners of SERVPRO of Doylestown
SERVPRO of Doylestown knows that any loss is a disruption to your life. Our goal is to help you through this time with empathetic employees who will work diligently to get your home or business back to normal. Our goal is to help minimize the worry and stress in your life and to quickly make it "Like it never even happened."

SERVPRO of Doylestown specializes in the cleanup and restoration of residential and commercial property after a fire, smoke, water damage, vandalism, mold and more.

Our staff is highly trained in property damage restoration. The training with our staff is ongoing which includes SERVPRO's corporate training facility to regular IICRC-industry certification. Rest assured our staff is equipped with the knowledge to restore your property. No damage is too large or too small for SERVPRO of Doylestown.

If you would like to schedule service for your home or business, or if you would like more information regarding our services, please us call today!

Serving you since 1967, SERVPRO is the cleaning and restoration brand you know and trust.
Insurance and Payment Information
For a stress free claims process, SERVPRO works with your insurance to help manage the insurance process and paperwork.
We also accept the following credit cards for your convenience:



Certifications
AMRT - Applied Microbial Remediation Technician
ASD - Applied Structural Drying Technician
CCT - Carpet Cleaning Technician
CDS - Commercial Drying Specialist
FSRT - Fire & Smoke Damage Restoration Technician
HST - Health and safety Technician
IICRC Certified Firm
JTC - Journeyman Textile Cleaner
Lead
Master Fire & Smoke Restorer
OCT - Odor Control Technician
RCT - Rug Cleaning Technician
RRRP - Lead-Based Paint Activities and Renovation
RRT - Carpet Repair & Reinstallation Technician
UFT - Upholstery & Fabric Cleaning Technician
WRT - Water Damage Restoration Technician
Awards
SERVPRO 2013 Millionaire's Bronze Award
SERVPRO 2014 Millionaire's Gold Award
SERVPRO 2015 Millionaire's Gold Award